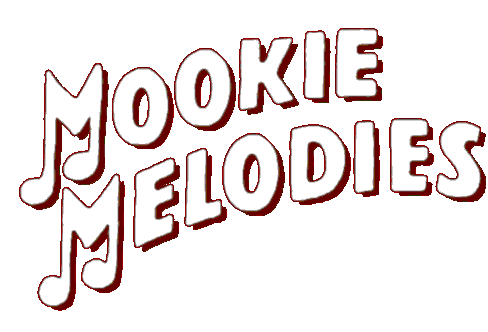 Words, Music and Recording copyright 2005
by Michael A. Kepler (AKA Mookie)
All rights reserved and for sale.


---
Notes:
I am interested in licensing these compositions to be re-recorded by established, signed artists. Alternatively, these specific recordings are available for licensing as they are, or I can re-mix or re-record them if desired (and funded). I regard these songs to be particularly well suited for use in a television or motion picture production.
These are full arrangement demos, which could also be considered finished recordings. These songs are arranged for a typical guitar-based rock ensemble of 3 or 4 members. Alternate arrangements for larger groups could easily be extrapolated from the existing arrangement. Tempos and keys could be easily adjusted as desired. Both songs lend themselves well to treatments in any of a number of genres such as alt-rock, alt-country or good old fashioned bubblegum pop-rock, known these days as "punk" (go figure). Additional alternate arrangements/mixes of these recordings already exist and are available for review upon request.
Specific chords, transcriptions of actual parts, and other composition details can be made available to licensee upon request. These are pre-master mixes. Higher-resolution (48khz 32bit) versions are available for mastering purposes if requested by licensee.
If you really want too much information about these songs and the songwriter, then go ahead and click on this link. But if you already like these songs, or the songwriter, even a tiny little bit, it may be best if you just leave well enough alone.
Credits:
All drums played by Shane Fisher, courtesy of The Bella Fayes (http://www.thebellafayes.com) All other instruments played by Mookie (AKA Michael A. Kepler email: mookie@kepler.net website: http://www.kepler.net Produced and Engineered by Mookie at Tyger Studios (http://mookie.kepler.net/tygeridx.html mookie@kepler.net)
There are some folks that I want to thank who didn't directly work on this project but had a lot to do with enabling my madness. Here is a partial list: My wife Patricia, of course, for patience beyond the comprehension of mere mortals. The staff and regulars of my favorite Tiki Karaoke Lounge, The Alibi, especially KJs Denise, Steve and Sadie, Bartender Al, and uber-servers Reid and Gabe. The biggest enablers of all: The Karaoke From Hell Band, and their regular Monday night home: Dante's. Bands who inspire and shame me: The Frances Farmer Gals, The Bella Fayes, Charmparticles, Camaro Hair, Point Line Plane, Epoxies, Storm Large (and The Balls), Jonah... like I said, this is just a partial list. Oh yeah, and Perlmonkee for helping me with html/css formatting. And finally, my multi-talented and culturally astute friend Lucy, a living encyclopedia of all that is cool and strange, the source of the encouraging words that gave me that last nudge over the edge to plummet into this two-song marketing project.
Third-Party Clearances:
The "Karaoke" videos are provided for demonstration purposes only and cannot be commercialized or publicly exhibited without first obtaining clearances from the copyright and trademark holders of all included elements. Similarly, license or determination of fair use must be established for dialog and incidental music fragments incorporated into the "video" mixes before they can be commercialized. The other mixes and compositions are, however, owned fully by Michael A. Kepler with no liens or other encumbrances.
The "Mookie Melodies" name, logo, and accompanying shaded concentric ring graphic may or may not require a clearance from Warner Brothers or their subsequent copyright and/or trademark assignees for any commercial use, and are provided here for demonstration purposes only. It is my opinion that these partially derivative textual and graphic works, intended in part as an artistic and editorial homage to "Merrie Melodies", the first music "videos", are proper and legal according to the "fair use" provisions of the U.S. Copyright Law. I further assert and announce my intention to secure a trademark on the name "Mookie Melodies" for the purposes of music publishing.